June 28th,  2021 - SMT Designs is sponsoring the Silver Fleet Challenge at LDRS39

The Silver Fleet Challenge at LDRS39 has officially started. Download the Highlights PDF which will tell you everything you need to know to participate and what rewards there will be. Also, download, print, and fill out your entry form. I am looking forward to the launch and the challenge on Saturday July 31st.
As a further enticement, I designed a 1.5 inch diameter coin to commemorate both the launch and the challenge (laser etched stainless steel). I am having two of these made which will go to the junior and adult winners as a remembrance of the last launch at the Bonneville Salt Flats (Dave Davis from the

glendaproject.org

has donated funds to make that possible). Every participant will get two round paper labels with the black and white design. Actually anyone that does not participate can come by and get one of the Event side paper labels.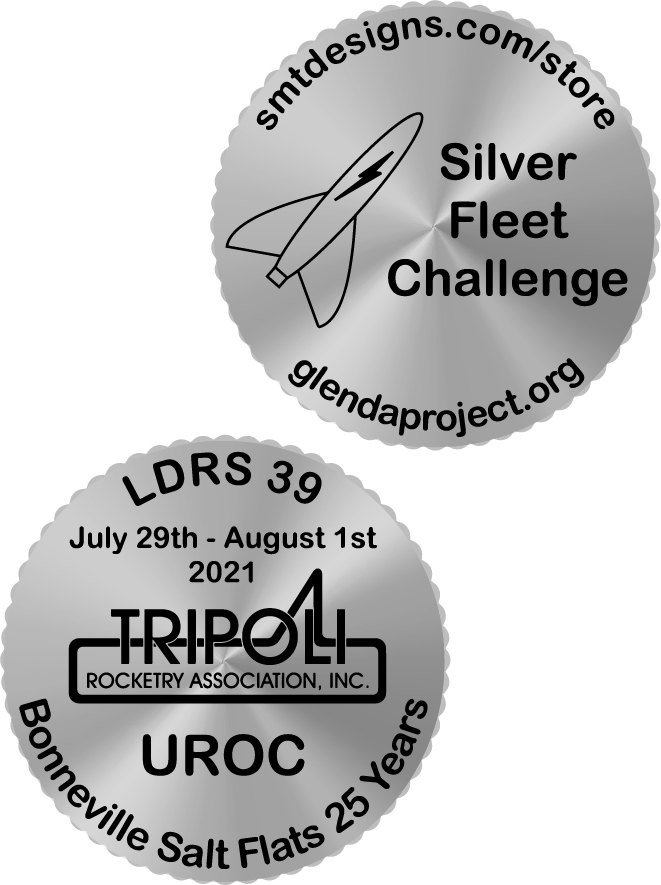 Let's go fly some rockets!