March 31st, 2023 - At this point in time, I am disabling the ordering system here on the website.  You will find that you can make a shopping cart, but finishing the order will not be available.  This is not a permanent thing (as far as I know), but there are projects that I need to finish that I simply can't multitask on for the present.  If you are a past customer and need any replacement parts, please email me and I will get back to you with costs, etc.  If you have a special project or even design assistance that will not consume a lot of my time, I will certainly consider helping if I can.

My thanks to all the customers I have been able to help to this point and I do appreciate everyone's understanding now and in the future.
Enjoy the ride and roll the windows down...
Hope to see you at a launch this season!
---
March 28th, 2023 - Here we are a quarter of the way through 2023.  The start of 2023 got delayed for a couple more months for me...  My wife and I had to say goodbye to both our cats - Quinn to old age in December and Jessie to lymphoma in January.  They become so much a part of our lives.  The latest is that my older sister passed away in February from a stroke.  I am praying that March will be the first month without a major event occurring (although we still have a few more days).  I just wanted to reiterate the following and add one more thing - time is relentless, life is an attitude, every day you have is a blessing, and never pass up an opportunity to spend time with family!
---
I am still in the process of releasing all of my rocketry designs to the public domain under
Creative Commons Attribution-ShareAlike 4.0 International
I have also tagged the parts with SMTDESIGNS, AVBAY, and ROCKETRY, but you will get more "hits" that way of other
non-related parts.  My intent in doing this is to propagate the footprint standard I created for devices and batteries over the
last years, so the rocketry community could benefit.  I would also like to see my designs come to a greater use by making
them available for no cost to those that have the required equipment.  I would ask that the footprints for carriers and
platforms remain unchanged. I recognize the need to change things when necessary, but changing footprints negates
the universal benefit they provide. Take the time to look at my entire library of parts to get a system view of why things
were done.  I will be available for questions regarding the designs and discussing changes if there is a good case for it.
I would like to see even more device support come out of this.
Technical note regarding EggTimer Quark support
There are two versions now that have different footprints. The older part is revision B2 and the new one is D3 (the device is a few milliameters shorter now which affected the mounting holes).  I clarified versions in the device carrier menus, so the proper carrier can be ordered for the specific device revision. If you have a current order that is being worked on that includes a quark, I will reach out to check what version the device is before shipping.  Get in touch with any questions.
Thank you for your continued support!

---
Here you will find a variety of innovative rocketry products.  They are based on years of experience in the field of electronics, rocketry, science and the advent of 3d printing.
You can find the rest of the story on the About Us page.
Thank you for visiting!
The mainstream product line is a series of 3D printed parts for creating electronic bays for rockets from 38mm and up.  The products consist of modular parts that attach together in a sequence you define.  They handle custom, single, dual, and redundant deployment (L3) designs.  They also allow for re-configuration, re-use, and even easier field upgrades.  Two great places to start would be  Electronics Bay Design - Putting It All Together and Diagrams, How To's & Concepts.  Of note, there are several products that can be used in more traditional electronic bay designs and they can be found in General Rocket Components.
I would ask you to please read about 3D printed products.  Also, if you have specific requirements and you don't see exactly what you need here, contact us and let's talk about solutions for your project.
You can learn more about rocketry and find local clubs with the links below

National Association of Rocketry NAR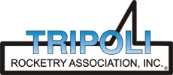 Tripoli Rocketry Association

Canadian Association of Rocketry