January 30th, 2021 - Welcome to what is hoped to be a calmer year for Covid, but only time will tell.  I am a little late with regards to listing some new products, so please bear with me.  I will be releasing more STL files in February.

An additonal note - the USPS website that quotes come from for shipping is running slow and sometimes the "store" times out on its request, so customers are told shipping isn't available. The quickest thing to do is simply hit "back" on the browser and try again. Repeat this a few times and hopefully the shipping quote will display.  I have modified the USPS "plugin" to allow for more time, but the USPS site still could lag or have other issues.  If trying more than once doesn't work,  please  email me to let me know.  I can respond with a shipping quote and a way to add the shipping to the order for "warehouse" pickup and then I will ship the order out (I will also increase the timeout again...).
Thank you for your patience and keep flying when you can!
---
November 27, 2020 - Thanksgiving has passed us as we slide into Christmas. I hope you and yours had the best Thanksgiving time you could have.
I have a few new products that I will be listing this next week. Highlights include a sustainer/airstart bay with igniter shunting/test circuit for added safety at the launch pad and a nosecone deployment/tracker bay for a wide variety of configurations.
I will continue to add more STL files also. I expect to focus on the platforms for the larger devices such as the TeleMega, RRC3, and others this next week. Again, they are available to rocketeers at no cost, so those with a 3D printer (or a close friend) can make them and use them in their projects. The intent is to make the designs available so a standard footprint can be adopted for projects. My career as a development engineer in the private sector was all about standards, re-use, and reliability. Wouldn't you like to be able to change out a device and not be drilling new holes? I will continue to manufacture and sell the parts of course and I would ask those companies that are looking at bay design to consider adopting the footprints to make life easier. I am just starting out with this, so I will adding devices as quickly as I can. Please contact me for additional information if needed.
Nadine Kinney has her calendar on her website now. Don't forget that October features myself, Ray Mayes and Frankenstein on his M powered flight to 14251 feet... We are all a big family here, so please support her by purchasing a 2021 calendar (or several for gifts). Here is the link!
Rockets of High Power 2021 calendar
Thank you for your support!

---
April 7th, 2020 - The website has been going through a few changes the last week.  The category for carriers and platforms has been changed to reflect all the device carriers, battery carriers, and platforms that SMT Designs' supports, so new products could be introduced and old products could be supported.  In December 2019, a new footprint for carriers was introduced for the 54, 65 & 75mm Hybrid bays as well as the BT60 bay.  The old footprint is now referred to as the "original version" in the product listings and I do not expect to ever change the foot print again.  The change was simply to make things more universal.  The hybrid bay platforms were modified to work with either the original versions bays or the currently shipping 54mm through 98mm bays.
The Rocket Assistants category name has been changed to something more descriptive and be able to group products like the fin holders, templates and rail hardware to make navigation easier.
Thank you for your continued support.   Please contact SMT Designs with any questions.

---
March 30th, 2020 - Last year, the Venom 2S 300mAh LiPo battery got physically bigger due to Chinese factory issues and SMT Designs switched to the Turnigy brand. I wanted to let customers know that the E-flite 2S 30C 280mAh is the same size as the original Venom 300. The E-flite can be used instead of the Venom by only changing the battery cable in the bay. E-flite carriers purchased here will have the required cable included in the kit.

---
March 21st, 2020 - Just wanted to let everyone know that it is business as usual here at SMT Designs. Orders are being fulfilled (4 to 10 business days at the moment) and new designs are in the works for publication on the website (modular nose cone bays and the long awaited 98mm are in the queue).

A few things you can do to help if you are in an area where things are locked down -
take advantage of take out service at restaurants you like (every little bit will help them stay in business). We just did that this morning at a cafe that we have been going to for years.
talk to your barber/hairdresser and see if you can pay now for future services (that would help them get through the situation they have been thrown into).

don't panic unless you are really out of toilet paper
Just a note, the most reliable way to get in touch will be my business email at sthatcher@smtdesigns.com.  With the "rules to live by" here in Washington, all I can say is that I am looking forward to the "next" launch where ever that is and I hope to see you on one of the fields in the future!

---
November 4th, 2019 - Product Bulletin - The distributor of the Venom Fly 300mAh 2S LiPo battery is unable to maintain the small size of their battery any longer. They had to switch to a different overseas manufacturer earlier this year and the new factory can not make the battery at the size it has been. The "new" battery will not fit the battery carriers that are designed for the Venom Fly. A new design will be made that supports a single Venom Fly once the factory can maintain a consistent size (date unknown). If you find that you are unable to get the smaller Venom Fly battery, SMT Designs will replace your carrier for $5 (shipping included) with one that fits the Turnigy 300mAh 35-70C. SMT Designs will be recommending the Turnigy from this point on.
---
 November 3rd, 2019 - Production and product delivery - Any orders place in the last week or two, will be shipping out over the next ten days. I am also releasing a preliminary version of a Hybrid Bay Assembly Document (PDF) that can be used as a guideline for the 54mm, 65, and 75mm bays kits that are available here and that came with the Miss Riley Rocket.

Thank you!
---
Here you will find a variety of innovative rocketry products.  They are based on years of experience in the field of electronics, rocketry, science and the advent of 3d printing.
You can find the rest of the story on the About Us page.
Thank you for visiting!
The mainstream product line is a series of 3D printed parts for creating electronic bays for rockets from 38mm and up.  The products consist of modular parts that attach together in a sequence you define.  They handle custom, single, dual, and redundant deployment (L3) designs.  They also allow for re-configuration, re-use, and even easier field upgrades.  Two great places to start would be  Electronics Bay Design - Putting It All Together and Diagrams, How To's & Concepts.  Of note, there are several products that can be used in more traditional electronic bay designs and they can be found in General Rocket Components.
I would ask you to please read about 3D printed products.  Also, if you have specific requirements and you don't see exactly what you need here, contact us and let's talk about solutions for your project.
You can learn more about rocketry and find local clubs with the links below

National Association of Rocketry NAR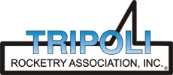 Tripoli Rocketry Association

Canadian Association of Rocketry